Acquire the skills to go digital, engage customers and grow revenue.
Our Revenue Marketing Basics course is the first step in earning your Revenue Marketing Certification.

Take this 9-module course and:
Learn about the changing role of marketing
Figure out how marketing can impact revenue
Create a Revenue Marketing center of excellence
Bring order to the chaos of marketing
Adopt digital strategies across your team
Enable and lead your revenue growth
Get introduced to the framework of Revenue Marketing
Create engaging campaigns
Report on metrics that matter
Your Instructor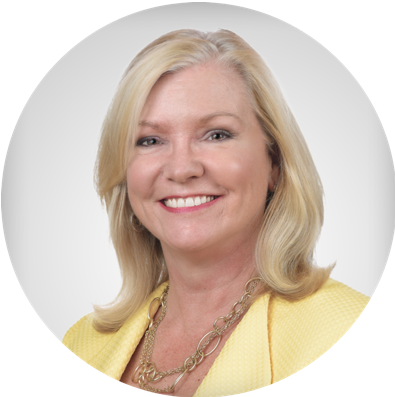 Debbie is a nationally recognized speaker, thought leader and innovator in the Revenue Marketing field, with more than 30 years of experience applying strategy, technology and process to help B2B companies drive revenue growth. She coined the term "Revenue Marketing" in 2011, and is the is author of the award-winning book, "Rise of The Revenue Marketer"
As a principal partner and chief strategy officer of The Pedowitz Group, Debbie is responsible for developing and managing global client relationships, as well as leading the firm's thought leadership initiatives. In 2019, Dr. Debbie published her dissertation on how the CMO adopts financial accountability in a digital, customer-centric environment.

Course Curriculum
MODULE 1 - Intro to Revenue Marketing
Available in days
days after you enroll
MODULE 2 - RM6 Overview
Available in days
days after you enroll
MODULE 3 - Strategy Pillar
Available in days
days after you enroll
Frequently Asked Questions
What is revenue marketing?
Revenue Marketing is a strategy-to-action approach that enables marketers to go digital, engage customers and grow revenue in a repeatable, predictable and scalable way. Over 1,500 marketers have used this methodology since 2010.
What is the revenue marketing journey? ​
The Revenue Marketing Journey is a 4-stage maturity model that helps you understand where you are and where you need to go to drive repeatable, predictable and scalable revenue.
What is the course schedule?
The course is on-demand. You can start and finish the course on your own timeline. ​
How much does the course cost?
We're passionate about revenue marketing and we want to provide this methodology to all marketers around the world, so we are offering this course free of charge.
How long do I have access to the course?
There is no expiration for your access to Revenue Marketing basics.
Is there a test to become certified?
Yes, there will be a 15 question quiz at the end of the course.
Will I get a certificate?
Yes, everyone who takes the course and passes the quiz will receive their Revenue Marketing Basics certification.